Larissa Pacheco Defeats Kayla Harrison to Claim the PFL Lightweight Title
Kayla Harrison, the promotion's most dominant fighter and two-time defending PFL women's lightweight champion, is no longer undefeated. Larissa Pacheco, who had previously met Harrison twice and lost both times, won her third match against Harrison on Friday night in New York.
The fight was one of six PFL season championship finals held inside Madison Square Garden's Hulu Theater.
Harrison (15-1) was an 8-1 betting favorite and a two-time Olympic gold medallist in judo. She and the PFL were already making arrangements for next year, withdrawing her from regular-season competition in order to book her in "super fights," presumably against more experienced opponents. Pacheco may have derailed such ambitions.
Harrison had a strong start to the fight, scoring an early takedown and threatening a submission for much of the first round. Pacheco (19-4) overcame those rough five minutes and fought back in the second round, landing huge blows and executing solid takedown defense to flip the tide.
Must Check:
Drake's Teddy Bear Coat at a Raptors Game is Incredibly Expensive
NBA Suspends Lakers' Patrick Beverley 3 Games for Suns Shove
Going into the fifth round, the fight appeared to be tied, and Pacheco was the fresher fighter. She delivered some powerful punches on Harrison, who eventually landed a takedown but was unable to capitalize.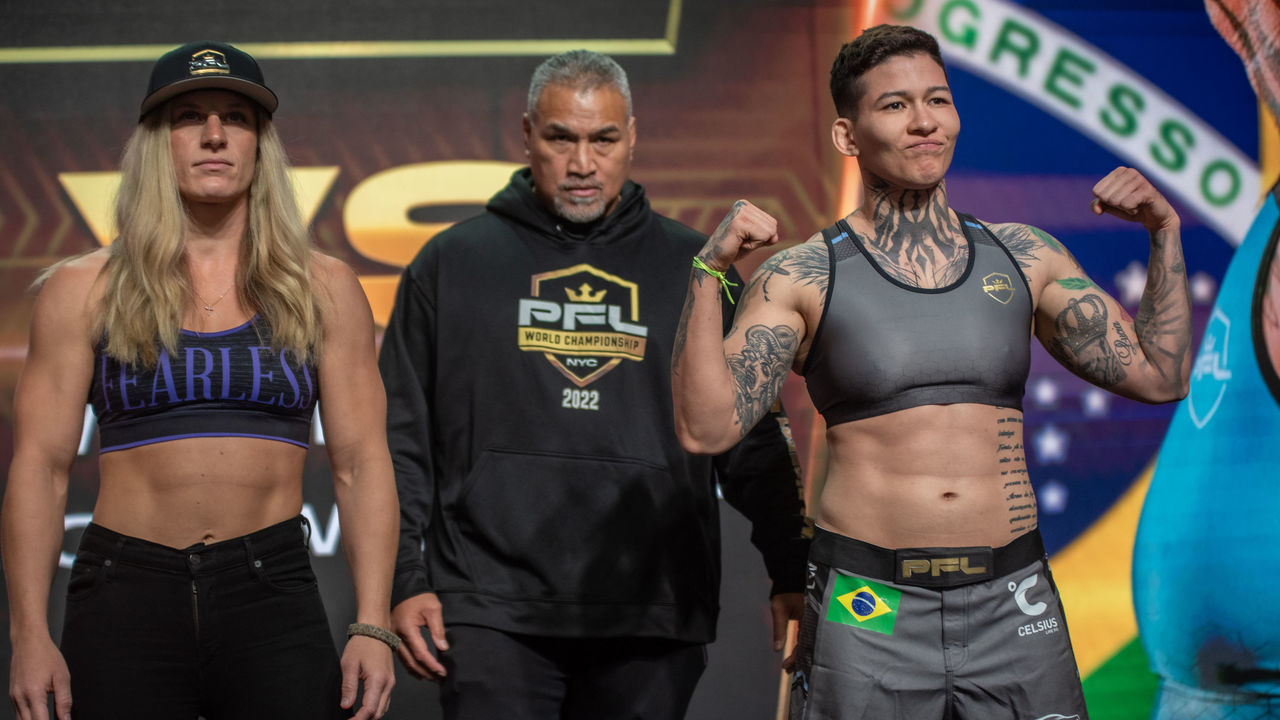 Pacheco won the fight 48-47 on all three judges' scores. Harrison had never lost a round in her career before this fight. Harrison is ranked No. 8 in the ESPN pound-for-pound women's top 10, and she is the only PFL fighter in either that or the divisional rankings.
When Pacheco was presented with the title belt and an oversized replica of a $1 million check, she thanked her opponent for helping her get to where she is now in her career.
Also Read News Flash: a Lakers Player Has Been Suspended for Three Games
"I've always made her a better competitor, just like Kayla mentioned before," Pacheco said via an interpreter. "She, on the other hand, has always made me a better competitor. She pushed me to this point."